Instructor Tools Documentation
Once your key(s) and student answer sheets are scanned, we'll separate any sheets with errors and return the packet to you. When you have received your packet, you will next log into the Scanning Instructor Tools website* to fix any errors, rescore your exam, and generate exam reports.
*Logon with your Penn State Access account ID and password. For best results, please use either Firefox or Chrome.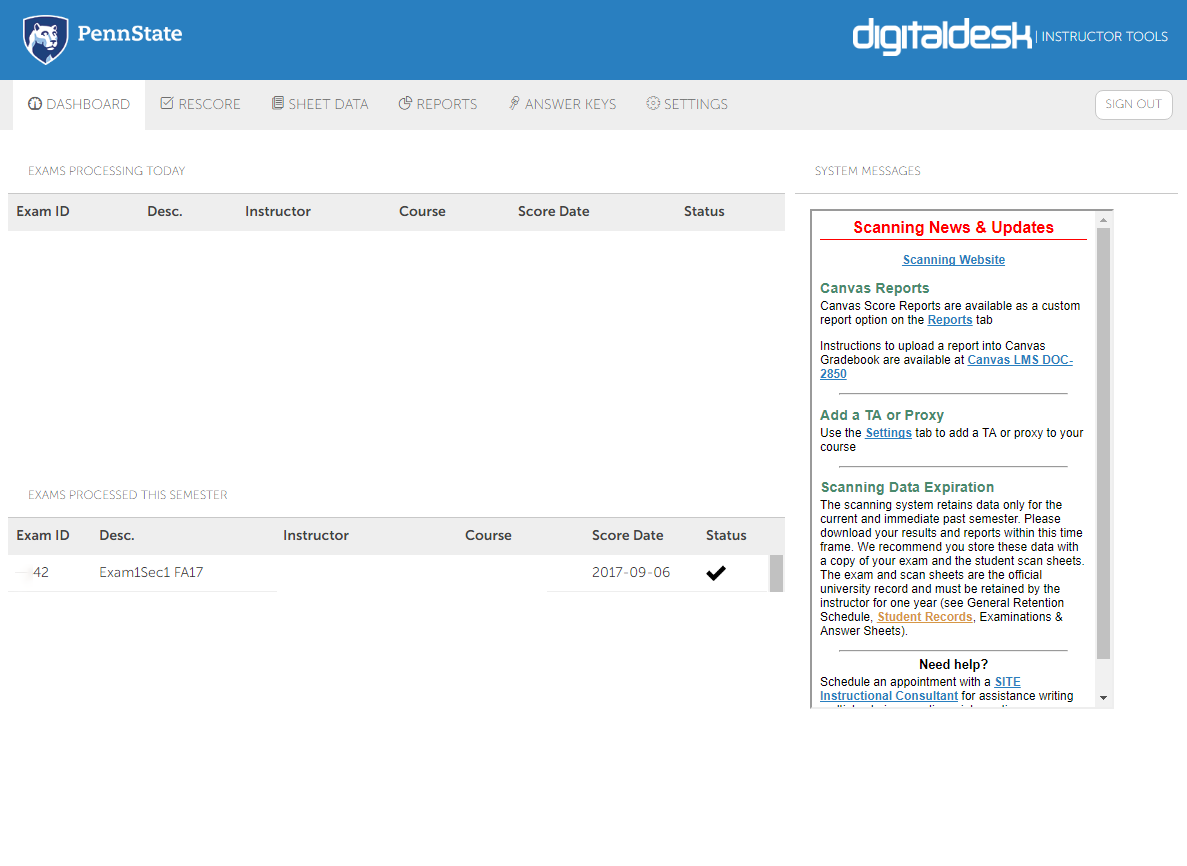 ---
Main Functions
Rescore
, this page is used to rescore your exam after you…
Rescore Instructions
Sheet Data
, this page allows you to…
Sheet Data Instructions
Reports
, this page allows you to…
Reports Instructions
Answer Keys
, this page allows you to…
Answer Keys Instructions
---
Common Tasks
Canvas Reports
Omitting question(s) without credit
Giving students credit for any bubbled in answer
Giving the entire class additional points
Giving an individual student additional points
Correcting a student's ID number
Changing the Form for a student answer sheet (if you have multiple exam versions)